Welcome to the Wiki of Mana
The true sanctuary for Mana / Seiken Densetsu fans that anyone can edit!
This wiki currently contains 1,163 articles, but we can always do with more! Feel free to help out!
---
---
Discussions
Popoi's Notebook
27 June 2018

Secret of Mana HD patch update thrashes more bugs on PS4, PC (via SquarePalace (French))
5 March 2018

Secret of Mana HD patch update 1.02 released for PS4, squashes show-stopping bugs
15 February 2018

Secret of Mana released to Steam, PlayStation 4 and Vita!
Got more news on Mana? Head on over to Discussions to post a story for review!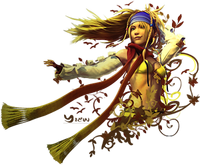 JRPG Games
Go to these sites for info or for help with your own wiki!
Aselia • Atelier • Breath of Fire • Chrono • Dinosaur King • Disgaea • Dragon Quest • EarthBound • Etrian Odyssey • Final Fantasy • Golden Sun • Hyperdimension Neptunia • Kingdom Hearts • Mana / Seiken Densetsu • Megami Tensei • Parasite Eve • Phantasy Star • Pokémon • Radiant Historia • Radiata Storys • SaGa • Star Ocean • Suikoden • Valkyria Chronicles • Valkyrie Profile • The World Ends With You • Xenoblade • Xenosaga • Yo-Kai Watch • Ys
Want your community included? See how!
See all of our JRPG gaming wikis!