Welcome to the Wiki of Mana
The true sanctuary for Mana / Seiken Densetsu fans that anyone can edit!
This wiki currently contains 650 articles, but we can always do with more! Feel free to help out!
---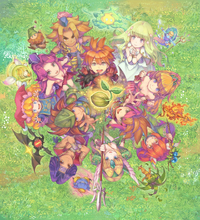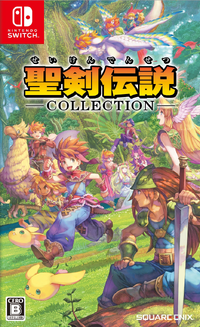 Recurring elements
Featured Image
Popoi's Notebook
18 June, 2013

Rise of Mana trademarked!
5 March, 2013

Circle of Mana live in Japan!
7 September, 2012

Circle of Mana trademarked!
1 December, 2010

Secret of Mana is released for iOS!
1 June, 2009

Secret of Mana is announced for Japanese mobile phones!
Latest activity
Photos and videos are a great way to add visuals to your wiki. Find videos about your topic by exploring Wikia's Video Library.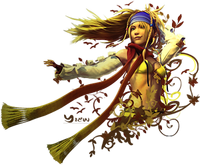 JRPG Games
Go to these sites for info or for help with your own wiki!
7th Dragon III Code:VFD • Aselia • Atelier • Battle Chasers: Nightwar • Breath of Fire • Chrono • Disgaea • Dragon Quest • EarthBound • Etrian Odyssey • Fairy Fencer F • Final Fantasy • Golden Sun • Grandia • Hyperdimension Neptunia • Kingdom Hearts • LOST SPHEAR • Mana / Seiken Densetsu • Megami Tensei • Parasite Eve • Phantasy Star • Pokémon • Riders of Icarus • SaGa • Star Ocean • Suikoden • Valkyria Chronicles • The World Ends With You • Xenoblade • Xenosaga • Yo-Kai Watch
Want your community included? See how!

Ad blocker interference detected!
Wikia is a free-to-use site that makes money from advertising. We have a modified experience for viewers using ad blockers

Wikia is not accessible if you've made further modifications. Remove the custom ad blocker rule(s) and the page will load as expected.